16 Jul

JFW Offers Modular Attenuator Assembly Expandable up to 192 Attenuators

Upgrading systems can be expensive, consider purchasing a testing system that allows for future expansion.  JFW's modular design allows future expandability, while keeping current testing costs in line with your current testing needs.

Features: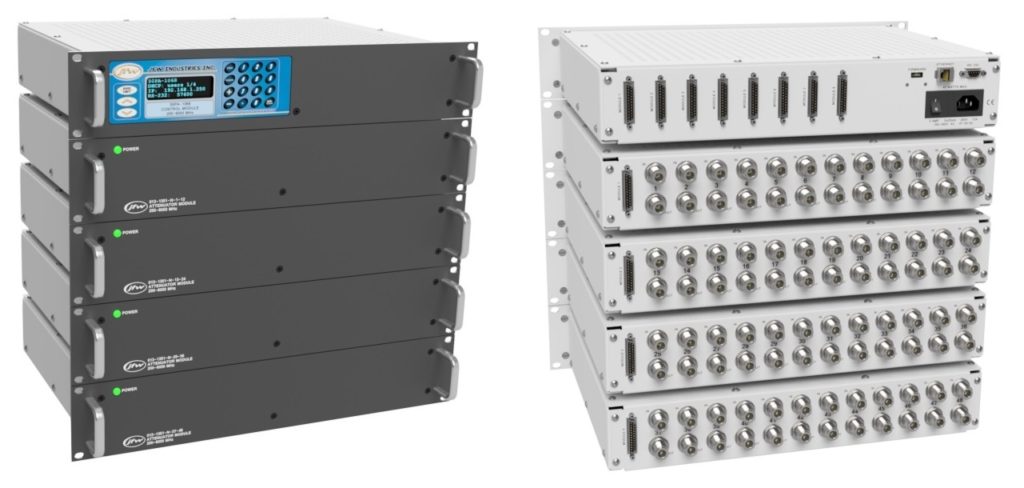 Example image of controller with four N attenuator modules (i.e. 48 attenuators shown). The controller is 2RU in height. Each attenuator module is also 2RU in height.