16 Sep

CAI Custom Board-to-Board Connector System
Performance without compromise
You're constantly faced with finding optimal size, weight, power and cost solutions in an ever-demanding market. Shrinking your electronics kit while simultaneously increasing its function; is no easy task. The reality is that you need to get MORE performance from the connectors in your design. With Chupond America, Inc.'s fully customized solutions you will reach a new level of SWaP-C optimization.
We have taken 38 years of IC connector; test and burn-in savoir-faire combined with the latest H-Pin technology and applied this to our new high-performance connectors. These custom-designed and fitted board-to-board applications re-define (your existing) boundaries of size, weight and power. This ensures the superior mechanical, electrical and thermal performance of your battlefield electronics and military wearables at a value enabling cost!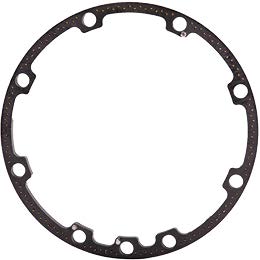 This technology enables you to either solve your NEW design challenges or better yet, allows you to incorporate our technology into your existing designs to allow for more functionality within the same enclosure.
Pin densities down to 0.30mm pitch
Stable flat CRES Curves <50mΩ
Current ratings between 3 amps to 8 amps per pin
Shock & vibration data > 5G's
Custom footprints and pin outs
Connector heights down to 1.0mm
Application temps from -55°C to 200°C
Signal speeds between 10GHz and 80GHz at -1dB